Guide holes and fiber holes quality assurance in multi-fiber ferrules
Measure
Angles

and

Parallelism of Guide Holes

along with the standard geometry parameters using

Side+Front View

technology
What is the Side+Front View method?
The patented new approach for the inspection of MTP/MPO patch cords and its unique MTP/MPO fixture design provide simultaneous interferometric scanning from two perspectives: Side and Front views.
The Side+Front View method allows for measurement of endface angles with respect to average guide pin orientations. In addition, X/Y angles and parallelism of guide holes are calculated in compliance with IEC 61755-3-32 standard that requires guide holes parallelism to be better than 0.012mm and the endface angle with respect to the average of the guide holes to be within tolerance of ±0.15 degree.
The technology also addresses the many variables which influence the results of MTP/MPO geometric measurements while reducing both the need for precise ferrule positioning and attention to cable management.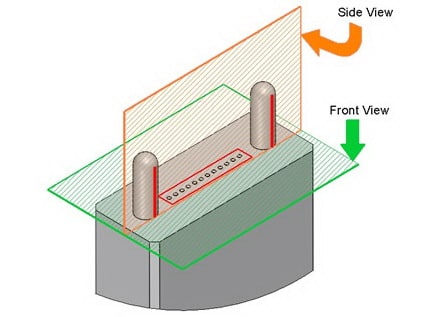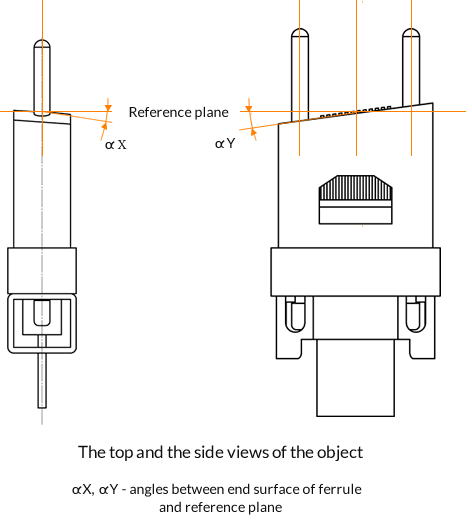 What are the benefits?
Non-contact method reduces risk to guide holes;
Reduction of operator-error;
Measurements un-affected by cable strain;
Increased accuracy by independence of the ferrule parameters;
User-friendly calibration and verification;
Control of additional IEC parameters defining guideholes quality.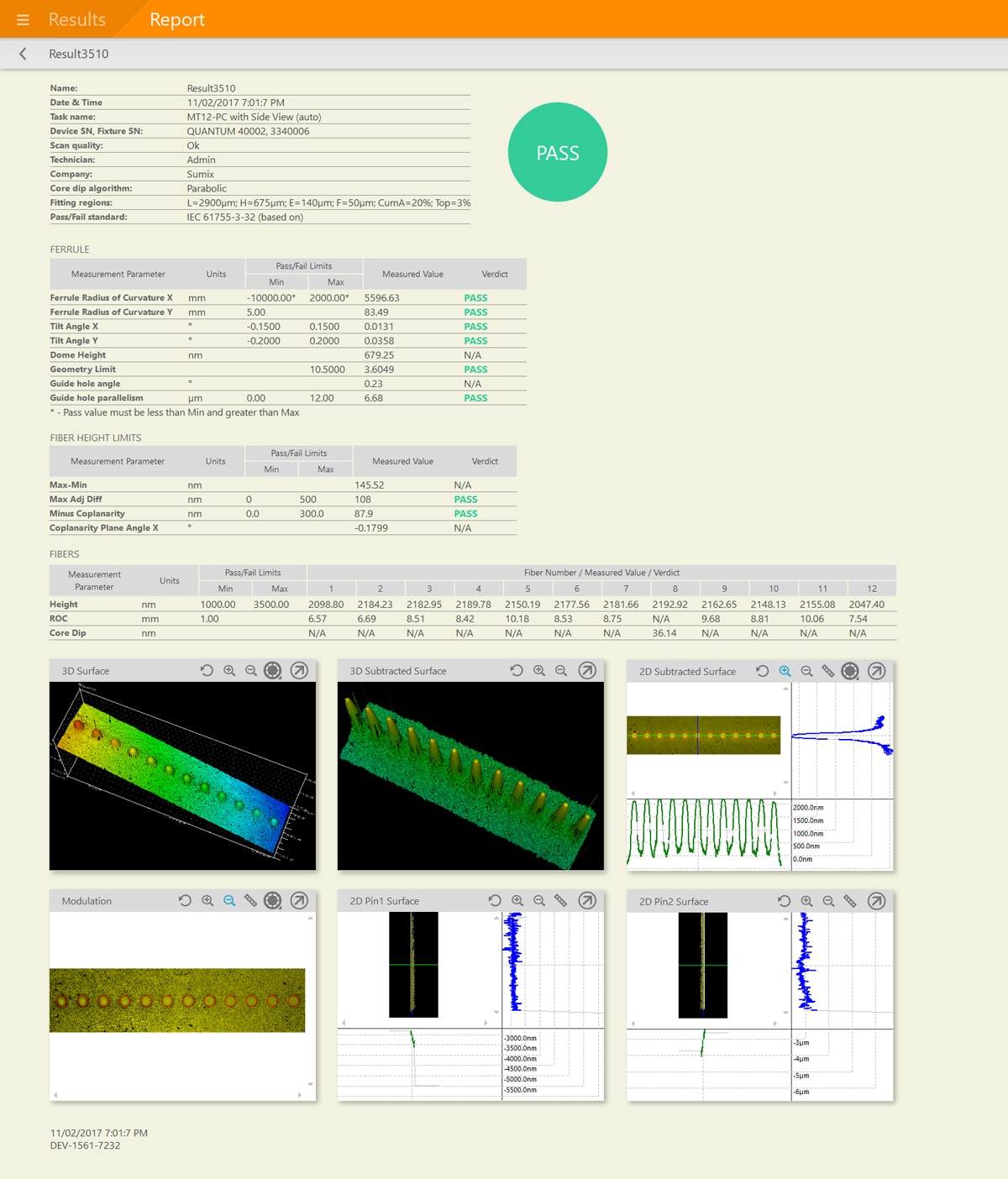 What equipment do I need?
MAX-SVF-series fixtures can be used with either Sumix MAX-QM+ or MAX-QUANTUM model interferometers.
For more information please contact:
Inspect
Angles and Offset

of

Fiber Holes

,

Angles and Parallelism

of

Guide Holes

using

True Position™

fixture
What is special about the True Position™ fixture?
True Position™ fixture from Sumix provides for interferometric scanning from the side perspective and replaces time-consuming procedures carried-out by high-cost stationary equipment (like 3D computed tomography) to ensure the quality of bare MT ferrules and their compliance with the industry standards.
Applications
For ferrule manufacturers to control and certify geometry of bare ferrules.
For patchcord manufacturers to perform receiving inspection.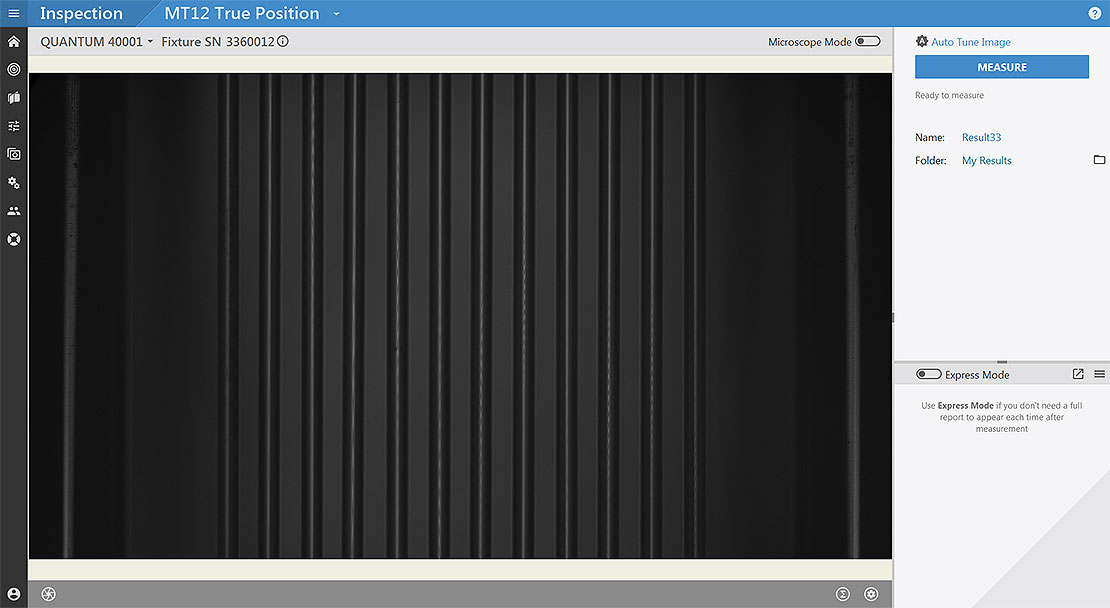 Live view of bare MT ferrule with pins and fibers inserted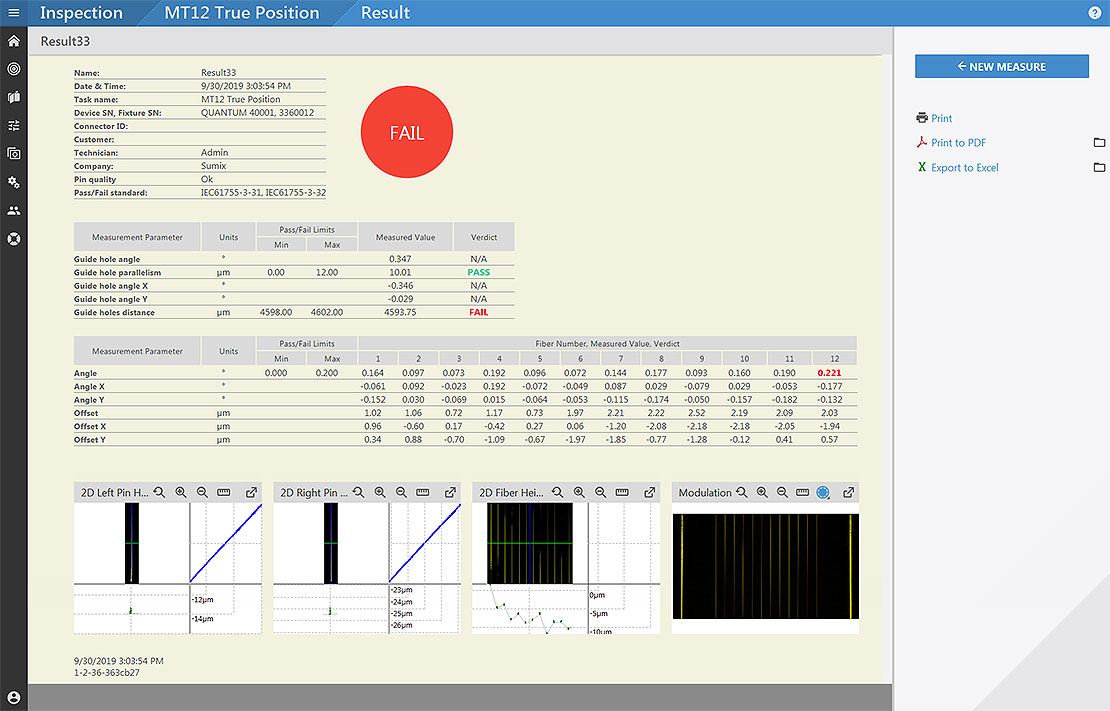 True Position™ measurement report
What equipment do I need?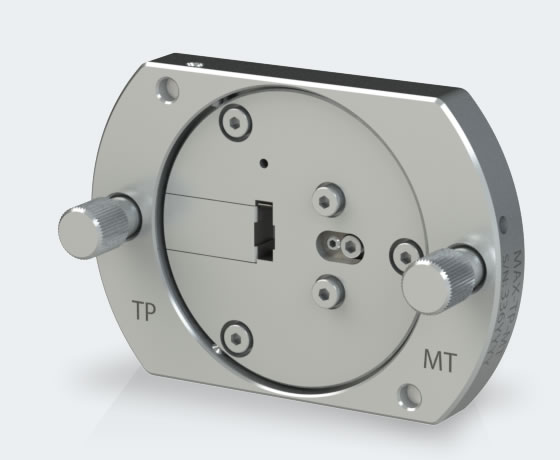 MAX-TP-MT fixture and MAX-QUANTUM interferometer.
MAX-TP-MT
Fixture for measuring angles and offset of fiber holes, angles and parallelism of guide holes of bare MT12 ferrules (incl. pre-angled ones). To be used with MAX-Quantum only.
For more information please contact: